This year, Mr. Zhao of Chaohu, Anhui has developed a new project for processing
calcium carbonate
, mainly producing
800-3000 mesh ultra fine calcium carbonate powder
.
3 sets calcium carbonate grinding mills are already in production at the CLIRIK factory, and they are expected to be shipped in early August. At the same time, according to the machine plant drawings designed by the CLIRIK engineers in the early stage, the customer's factory is also stepping up construction in the hot sun. The picture below shows CLIRIK engineers on-site guidance.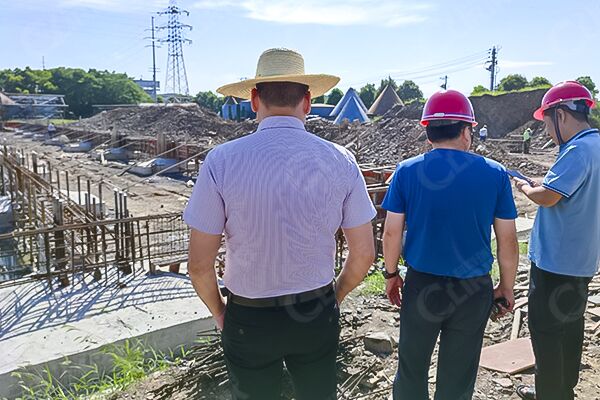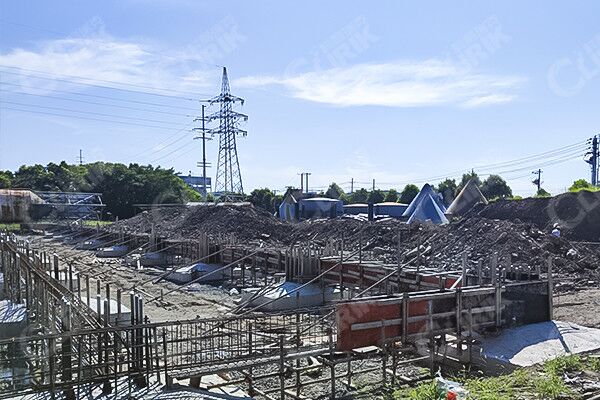 Why do customers like to choose CLIRIK HGM series grinding mill to process ultrafine calcium carbonate?

HGM ultra-fine grinding mill is patented and produced by CLIRIK.

HGM ultra-fine grinding mill is one of the most cost-effective industrial mills. There are 5 models: HGM80, HGM90, HGM100, HGM125, HGM1680.

HGM series ultra-fine powder mill can produce 300-3000 mesh ultra-fine powder, the fineness can be adjusted freely, and the output is about 0.2-45t/h, which can fully meet the production requirements of customers' factories.
In addition, according to the customer's annual output and other needs, the professional and technical personnel of CLIRIK formulate the best plan for the customer for free.
HGM series grinding mills are mainly used to process non-metallic minerals with Mohs hardness lower than 6, such as calcium carbonate, limestone, kaolin, limestone, calcite, marble, talcum, barite, gypsum, dolomite, bentonite mud, mica, pyrophyllite, sepiolite, diatomite, graphite, alunite, fluorite, potassium feldspar, phosphorite, pigment and so on.
Especially in the field of
calcium carbonate ultrafine powder processing
. The highest fineness can reach 3000 mesh. D97 is less than 5 microns.
The following are the technical parameters of
HGM125 and HGM1680 calcium carbonate grinding mill
Model
HGM125
HGM1680
Ring Diameter(mm)
1250
1680
Ring Number (PCS)
4
4
Roller Number(PCS)
30-44
30-40
Main Shaft Speed (r. p. min)
135-155
120-130
Input Size (mm)
≤15
≤20
Finished Size (um/mesh)
100-6
(150-2000)
100-9
(150-1500)
Capacity (t/h)
2-16
3.8-30
Outlet Size L*W*H (m)
14*9*10.25
26.3*7.5*11.9
HGM series ultra-fine grinding mill has the advantages of high efficiency, low consumption, simple operation, and small footprint, and is widely favored in domestic and foreign markets.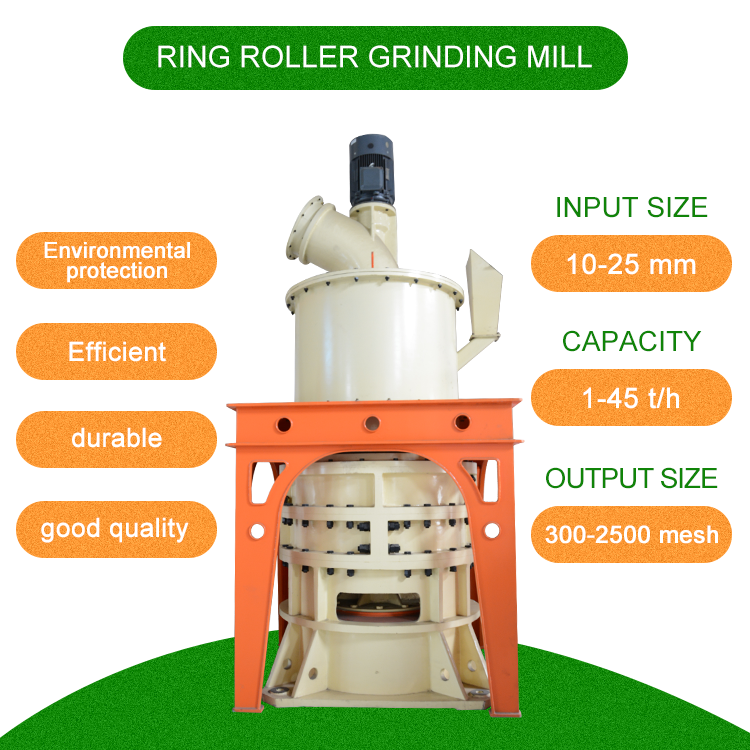 Shanghai CLIRIK Machinery Co.,Ltd.
is a manufacturer with 20 years of experience in the development, production and sales of ultra fine powder grinding mills. CLIRIK has been focusing on the field of ore milling machinery and has a number of milling technology patents. We have a complete service system, professional technicians, and many overseas training service points, etc., and we are your trusted partner. If you need calcium carbonate grinding mill machine, please leave your production needs, we will reply you within 24 hours!
You can leave a message online or contact CLIRIK directly:
Email: sales@clirik.com
WhatsApp: +8613512155195/+8613917147829