HGM Calcite Grinding Mill
of Shanghai Clirik Machinery has Advantages as follows:
With dust collector, without Rolling and screws in the grinding chamber,
HGM Calcite Grinding Mill
can work continuously. And it uses High Pressure Centrifugal Blower unit, so its working principle is different with other Grinding Mills'.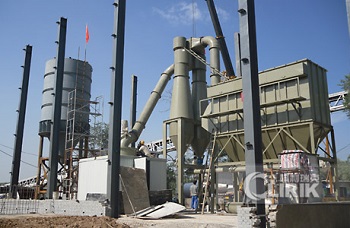 In addition, It has low investment costs, short recovery period and long life which is in general one year. And
HGM Calcite Grinding Mill
has safe and reliable operation in grinding chamber and fineness product. Because of using high-efficiency dust collector, it's without dust pollution during operation of a set of equipment. This is entirely in line with national environmental standards, so
HGM Calcite Grinding Mill
is the best equipment to deal with hard materials.
Different capacities and sizes
Calcite Grinding Mill
have different prices. If you want to know the price, please connect with me by:
Email:sales@clirik.com
Phone(WhatsApp):
+86-13917147829