The output and quality of the machine are decided into the economic development of the enterprise. So how to improve the output and quality of the machine is concerned by many manufacturers. The
grinding machine
has been widely used in many industries, then how to adjust the fineness and yield of the grinding machine. Clirik will share some methods with you, today.
As we all know, mesh and yield of
grinding machine
is inversely proportional, as long as the requirements in the same case, higher fineness is, the yield will be lower. This is because if we want to get the high fineness powder, we must adjust a higher rotating speed of the analyzer , so the coarse material cannot be passed. This lengthens the grinding time of material in the mill interior, so the amount of the powder will be reduced.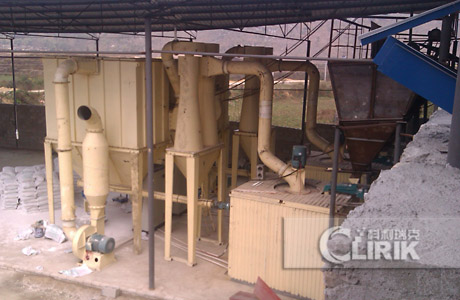 In the production process of the
grinding machine
, in order to meet the needs of production, we must master some common sense about grinding machine, I will share a commonly method with you. We can choose the
grinding machine
which the fineness and yield are adjustable. If the grinding fineness and yield can be adapted by users. That we can produce the product according to the demand.