Our Chinese Mid-Autumn Festival (September 19th) is coming. Here, we (
Shanghai clirik machinery co., LTD.
) extend to you our heartfelt thanks and best wishes! Thank you for your continuous attention and support to our company.
At the same time, all the Chinese have a holiday from sep.19th to sep.21st. So please do not worry about your Chinese cooperation partners' sluggish reply. However, our Clirik will service all customers during the holiday. Any questions about our
grinding machine/grinding equipment/grinding mill
, do not hesitate to contact us.
In later days, hope to continue to get your attention and support. Your satisfaction is always which we are pursuing.Thank you again for your help and support, Wish you good health! Happiness! Prosperity! And all the best!
If you are interested in the Mid-Autumn Festival culture, you can read more in the attachment.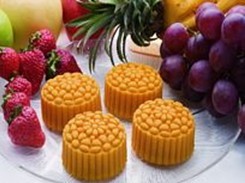 "Zhong Qiu Jie", which is also known as the Mid-Autumn Festival, is celebrated on the 15th day of the 8th month of the lunar calendar. It began as a harvest festival, later was given a a mythological flavour with legends of Chang-E, the beautiful lady in the moon. China's Chang'e 1 spacecraft is also named according to the legend.