The most famous type of ultrafine grinding mill over China is HGM series ultra fine grinding mill.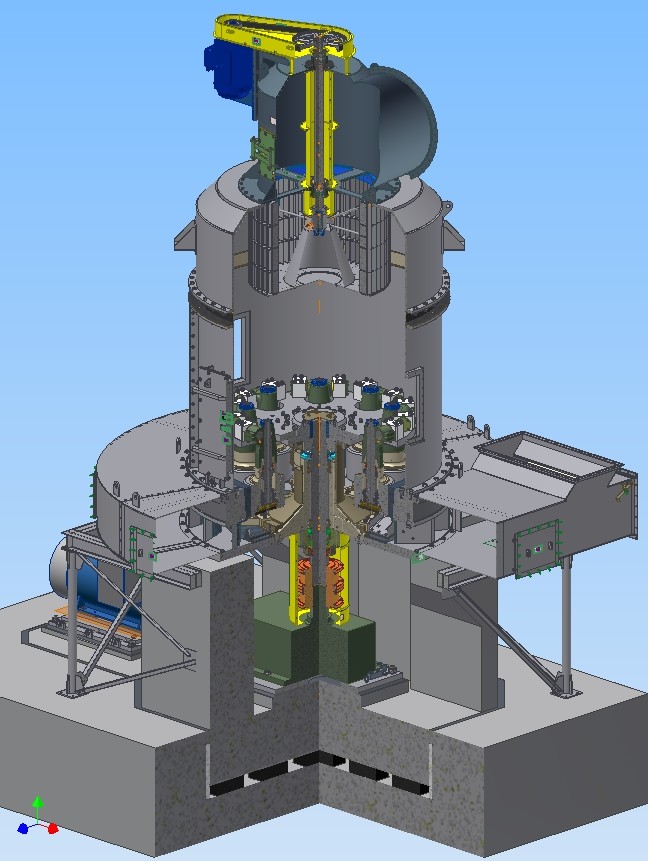 Details about HGM series ultra fine grinding mill:
*** Yield: 0.5-12 t/h
***Materials can be processed: non-inflammable, non-explosive and brittle materials with Moh's hardness under 9, the moisture under 5%.
a) Minerals, ores and rocks: calcite, chalk, limestone, dolomite, kaolin, bentonite, talc, mica, magnesite, illite, pyrophyllite, vermiculite, sepiolite, attapulgite, rectorite, diatomite, barite, gypsum, alunite, graphite, fluorite, rock phosphate, kalium ore, pumice, coal etc.,
b) Solid waste: fly ash, coal ash, bottom ash, gravel, etc.
c) Deep-processing material: carbon black, cocoa nuts shell, carbonization, petroleum coke, etc.,
***Finished fineness: 325meshes~3000meshes
***Models: HGM80/ HGM90/ HGM100/ HGM100A/ HGM125
Air classifier is an important part of ultrafine grinding mill, when air classifier works; through the driving of speed motor moves the blade rotation on turntable, to form a classification of iron ore powders. The speed of the blade rotating is to be adjusted according to the particle size of finished iron ore powder products. When need to obtain smaller fineness iron ore powder, it must increase the blade rotating speed, increase the touch numbers between blades and iron ore powder. So undesirable iron ore powder is thrown to the outer wall from airflow by blades rotating, and then falls into the iron ore grinding mill cavity for re-pulverizing. The qualified finished iron ore powder is through the blades drawn into large airflow cyclone collector and the iron ore powder will be collected.