The
micro powder grinding Mill
is Shanghai Clirik researched and developmented according to calcite, barite, limestone, and other non-metallic mineral powder processing requirements ,there are little
grinding machine
which can be processed more than 2000 mesh in the same industry, Shangahi Clirik machinery Co., Ltd.
Micro powder grinding machine
maximum processable fineness is 3000 mesh, to meet or exceed the highest level, while the
grinding machine
successfully passed this year EU quality system certification in June and allows access to the EU market, which greatly encouraged Clirik all staff. While in the pursuit of product quality, Clirik do our best to after-sales service of the
grinding machine
.
The
mico powder grinding machine
which sent to Xi'an is purchased by the largest manufacturer of gypsum powder production in Shaanxi, the plaster is expected investment amount of 10 million yuan, about 200 million of pre-equipment investment, mainly for the within high fineness gypsum Powder production, the gypsum project is located in the suburbs of Xi'an in Shaanxi, while the enterprise can be processed from the coarse plaster to the ultrafine powder gypsum fineness span of 100 mesh -2500 mesh which can adapt to different customers for gypsum micro powder selection.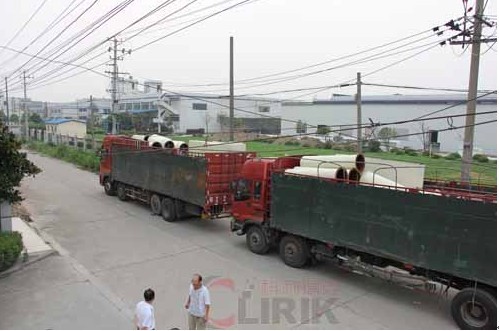 Xi'an thousands of the size of gypsum powder factory's most production is less than 300 mesh coarse, the presence Clirik
mico powder grinding machine
to meet client processing gypsum Powder fineness of 300 -3000 mesh, span, high yield, less vulnerable parts, and easy maintenance is a major feature of the device, at the same time Shangahi Clirik machinery Co., Ltd.as the most professional
grinding machine manufacturer
, the after-sales service for customers are very important, not timing the exclusion of the working group for further customer site to customer processing in real-time guidance to ensure that customers can carry out the production of safe, efficient, and improve customer product advantages.