With more accurate requirements of industrialization, fineness requirements for limestone powder from many industries are improving. In order to meet these different requirements for different industries fines, powder production equipment - vertical mill types and models are expanded unceasingly. Different types of Limestone Mills have different product fineness, so if we can make
Limestone Mill
produce limestone powder of 250mesh?
Shanghai Clirik Machinery
tells you that: yes. As to the choice of the mill, according to the input and output fineness of limestone, and capacity, Shanghai Clirik Machinery launched a series of mills, such as Raymond mill, high pressure hanging roller mill, ultrafine mill and other equipment for barite, calcite, potash feldspar, talc, marble, limestone, lime, granite, basalt, ceramics, glass, coal, slag, fly ash powder making. Finished product is adjusted between 30mesh to 300mesh.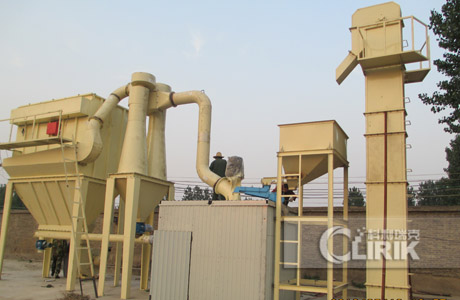 Recently, Shanghai Clirik launched a new milling equipment-Ultrafine vertical mill, which meets requirements from customers. It can be used in coal preparation systems, blast furnace coal injection system, slag (slag, slag, slag, fly ash) and cement clinker, cement raw material (limestone), etc., and widely used in mining, electricity , chemicals, building materials, metallurgy, refractories, desulfurization plant, asphalt mixing stations, highways and other industries.
As a professional manufacturer of Milling Equpments, Shanghai Clirik Machinery welcome to your visiting. If you want to know about details of price of
limestone mill
, please connect with us or leave message in our website.