The
vertical roller mill
is relative to the horizontal mill(such as: ball mill). Because the equipment occupies a very small area and the operation is simpler and more convenient, it has become the mainstream of milling equipment in the mining field. Recognized and favored, it is widely used in machinery, construction, metallurgy, building materials and other industries. This article analyzes and introduces the equipment from its structure, advantages, precautions for use and manufacturers.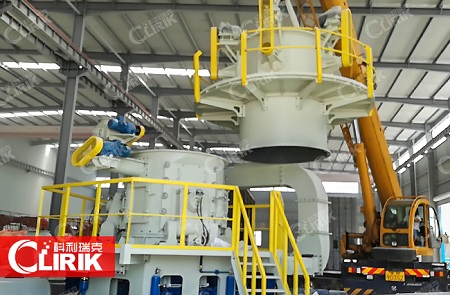 Advantages of Vertical Roller Mill
1. The structural design of the
vertical roller mill
is very novel and unique, so its powder extraction precision is higher, and the impurity content is greatly reduced, and the overall satisfaction of users is very high.
2. It is more practical, and it handles a wide variety of materials, including gypsum, limestone, granite, bluestone and other non-metallic minerals, and its flexibility is very strong.
3. The quality of the
vertical roller mill
is excellent, high-quality equipment can be better used by users, and the service life will be longer. This action will create higher benefits for users.
Structure of Vertical Roller Mill
The hardware part of the
vertical roller mill
mainly includes the body, the motor, the grinding roller, the reducer, the feeding device, the protection system, the control panel, the operating system, the adjustment button and the power circuit. It is not difficult to see from the hardware structure of the equipment, the equipment The technology content is very high, and the application range is quite wide.
Precautions of Vertical Roller Mill
First of all, the preparatory work should be in place. Check whether there are foreign objects or debris at the inlet and outlet, and they must be cleaned to ensure that the
vertical roller mill
is turned on normally.
Secondly, during the operation of the
vertical roller mill
, it is necessary to attach great importance to its operation status, and must ensure the stability, uniformity and stability of the equipment operation, so as to make it more efficient.
The equipment must be maintained after shutdown. The maintenance process must be maintained in strict accordance with the "Operation Manual", so as to achieve a multiplier effect.