Limestone is one of very common ore resoure in nature, after grinding, the limestone powder can be used more widely.
Limestone Raymond mill
is good for limestone 50-450 mesh powder processing. However, when we use Raymond mill to process limestone powder, we also will meet some problems, and how to resolve these problems? Clirik engineers will give you some advises.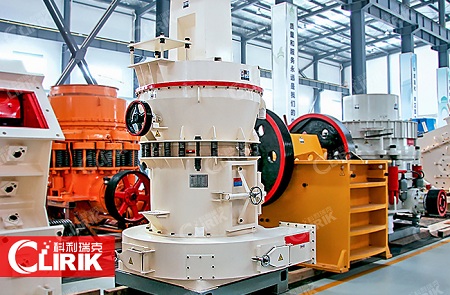 1. In the connection of the
limestone Raymond mill
and the separator, different types of equipment need to take different forms of connection. If the connection is different, the maintenance features of Raymond mill are also different.
For example, if the limestone Raymond mill and the separator adopt a soft connection form, in general, there will be no abnormal noise in the powder processing steps. It is important to note that in the process of installation of limestone Raymond mill, special spring devices can be added to achieve better connection effect. At the same time, we should pay attention to the wear and tear of the vulnerable parts, and prolong the life of the limestone Raymond mill.
2. We should pay attention to the wear condition of the fan according to the powder condition when we use limestone Raymond mill powder. Check the fan for wear and tear when the limestone is rough and rough. Once the blade of the limestone Raymond mill is found to wear badly, repair or replace it immediately, so as not to affect the quality of the mill powder.
3. With the extension of the use time of the
limestone Raymond mill
, some of the crushed material or residue will inevitably be attached to the fan during the grinding process. In the case of high speed operation of limestone Raymond mill, the adhesive material dust can affect the balance of the operation of the fan. Therefore, in the process of our normal use, we must regularly clean the wind pages of the limestone Raymond mill to ensure the best performance of the fan.