Heavy calcium carbonate is a white powder processed from calcite. Its main component is CaCO3. Heavy calcium powder has the characteristics of high whiteness, good purity, soft hue and stable chemical composition. Heavy calcium is commonly used as industrial fillers. It is also widely used in daily-use chemical industries such as artificial floor tiles, rubber, plastics, papermaking, coatings, paints, inks, cables, construction supplies, food, medicine, textiles, feed, toothpaste, etc. The application value of heavy calcium is prominent. As an ideal supplier of powder processing equipment, Clirik is customer-centric, based on market demand, based on the field of powder processing, constantly adjusting product structure, upgrading innovative milling equipment, and providing different powders. Processing customers provide more suitable and ideal grinding processing equipment.
The high-precision milling machine is a deep processing milling equipment. It is an ideal milling equipment for processing heavy calcium carbonate powder. According to the characteristics of heavy calcium milling and market demand, Clirik Mechanical Science is equipped with a selection of milling schemes to reasonably set the price of high calcium high-precision mills to meet the market demand for high calcium high-precision powder preparation.
For the price and selection of heavy calcium high-precision mills, Clirik Machinery provides one-on-one product services, which means that customers can supply basic information such as processing fineness, capacity, production area, etc., and we can provide different customers with different information. Provide more accurate and reasonable processing and selection schemes. The price scheme of the prepared heavy calcium high-fine milling machine is also more scientific. Clirik machinery uses the contemporary craftsmanship manufacturing spirit, strives for excellence, and carefully polishes the ideal milling processing equipment to help. The non-metallic mineral powder industry has created brilliant performance and gained greater market prospects. Below, let's take a look at what kind of technical advantages this heavy calcium high-fine mill has.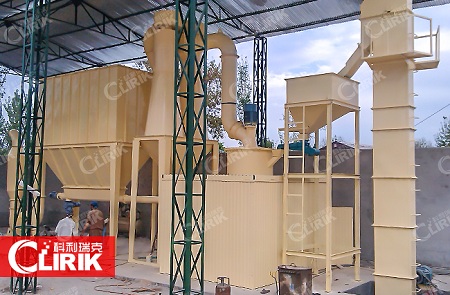 [Milling Field]:
For various non-metallic mineral materials with Mohs hardness below 7 and humidity within 6%, this mill is widely used in talc, calcite, calcium carbonate, dolomite, potassium feldspar, bentonite Grinding and processing of kaolin, graphite, carbon and other materials are widely used in power, metallurgy, cement, chemical, non-metallic mineral powder, food, medicine and other fields.
[Performance characteristics]:
It has comprehensive mechanical crushing performance such as rolling, milling and impact, focusing on the non-metallic ore deep processing field. It has a small footprint, strong set, wide use, simple operation, convenient maintenance, stable performance, energy saving. And other significant features. For more details, please click online consultation.