HGM
micro powder grinding mill
, also be called ultra fine mills, superfine grinding mill and so on. It can be used in more than 300 kinds of minerals powder grinding, such as: calcium carbonate, dolomite, limestone, calcite, mica, gypsum, fluorite, marble, talc, carbon black and so on. The powder fineness made by HGM micro powder grinding mill can be adjusted between 300-2500 mesh, and according to different powder fineness processing, the capacity can up to 0.5-40 t/h.
HGM series
micro powder grinding mill
is research and develop by Shanghai Clirik, there are five models HGM micro powder grinding mills in our company, they are HGM80, HGM90, HGM100, HGM125 and HGM1680L, as for the parameter of our HGM micro powder grinding mill as following:
Model
HGM80
HGM90
HGM100
HGM125
HGM1680L
Ring Diameter(mm)
800
900
1000
1250
1680
Ring Number (PCS)
3
3-4
3
4
4
Roller Number(PCS)
21
24-32
27
34-36
40-44
Main Shaft Speed (r. p. min)
230-240
200-220
180-200
180-200
135-155
Input Size (mm)
≤20
Finished Size (um)
5-47(325-2500)
Capacity (t/h)
0.5-4.5
0.6-6.5
0.7-7
1-8.5
1.5-12
Outlet Size L*W*H (m)
13.9*4*6.2
14.7*4.8*7.2
18*4.6*8.6
18*4.6*8.6
14*9*10.25
Motor powder (KW)
145-165
185-204
263
263-290
380-430
That worth to say that the HGM1680L is the largest grinding mill in the HGM series
micro powder grinding mills
, it's developed by meeting the huge capacity demand customers. In generally, for the common customers, the HGM80 is enough, but you can leave your demand on our website, we will arrange our customer manager contact you back as soon as possible.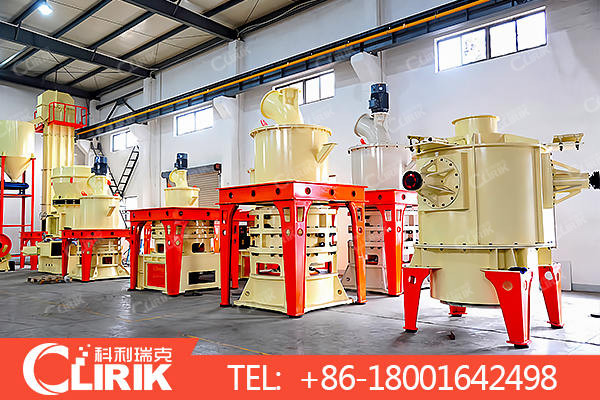 There are many industries the HGM
micro powder grinding mill
can be used in, and they are also play an very important role in that areas, such as: mining, chemical, transport, paper making, and so on. More details welcome to visit our website.
https://www.clirik.com
sales@clirik.com
008618001642498
Gery Zhang