The main parts of
Calcite raymond mill
is grinding roller, grinding ring, grinding roller assembly, the plum flower frame, air flue, coupling, perching knife and so on.
Calcite raymond mill roller shell part is wearing part, so we must set up a structure can make timely, easily removed from the roll grinding machine body, so as to replace the Calcite raymond mill wear parts, but also easily to replace and repair inspection on other parts inside the machine.
On the Calcite raymond mill body design of a hydraulic structure, it can load effect, and can have the effect of remove roller.
Designed a kind spar part used to move the grinding head, such as MSD - loooYQ type disc roller mill is equipped with auxiliary parts.
Designed open or closed type structure open closed roller structure, such as the MSDB a 1000 y type opening and closing roller mill. About internal rotation the bearing chamber seal is also on the influence on grinding machine to work properly a big problem.
The main reason is that high temperature causes sealing material within the machine rapidly aging. Calcite raymond mill machine other fine grain material can through cracks into seals cause rapid wear of seal failure.
Using gas seal, the sealing way for parts machining accuracy requirement is high, the manufacturing process of complex, equipped with a set of pipes and air compressor is needed. But this kind of sealing effect is good, long service life.
With the constant progress of science and technology, and the deepening research of this kind of Calcite raymond mill, now that is considered to be very complicated and difficult to solve the problem, must be able to get a satisfactory and practical answer.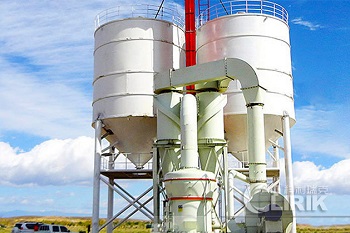 Calcite raymond mill manufacturer
Shanghai Clirik Machinery Co.,Ltd is the professional
Calcite raymond mill
manufacturer, devoted to the Calcite powder process more than 10 years.Clirik can supply Vertical Roller mill,Raymond Mill,Ball Mill,Ultrafine mill,Hammer mill used for Calcite grinding.and supply hammer crusher,jaw crusher,cone crusher,impact crusher for Calcite crushing,our company have gotten the ISO9001:2008 and CE certification.If you want to know the complete
Calcite grinding mill
price,pls contact with us
Email: sales@clirik.com
TEL: 86-21-20236178, 86-13917147829