In the process of production of limestone gravel and mechanism of sand, a large number of limestone powders are produced, which not only pollute the environment, but also cause the waste of resources. But the people are little reaching and knowing about that the limestone powder which is the function in the concrete.
As everyone knows, the basic components of concrete materials for the cement, sand, gravel, water and additives. Because the Large-scale infrastructure construction in our country. The output of concrete rise greatly and the concrete product develop rapidly. It is caused a phenomenon about lack of mineral admixture resources, and affects the quality, yield and cost of concrete.
Limestone powder is admixture of concrete, because of its fineness smaller than cement, play a decentralized role in the mixture, and can accelerate the hydration of cement, improve the strength of concrete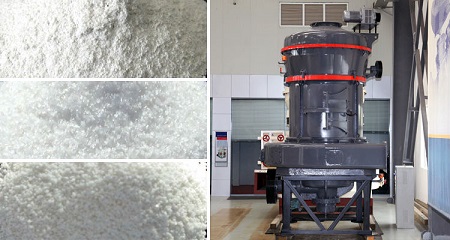 How to produce the Limestone powder
There are two processes from the raw limestone to final product-crushing process and grinding process.
If the raw limestone is bigger than the input size of your grinding mill, it should be crushed firstly. The proposed limestone crusher is Jianye impact crusher, which features reasonable structure, high productivity, easy operation and maintenance and safe performance. It can crush the material whose pressure resistance strength is under 350Mpa. The limestone from the mines is conveyed to the crusher through conveyor. Crusher reduces the size of the limestone from 1m to –25 mm size. The crushed limestone will be sent by a belt conveyer to vibrating screen becoming final products or to grinding mill to fine grind. In order to control the emissions from the crusher, a suitable bag filter system will be provided.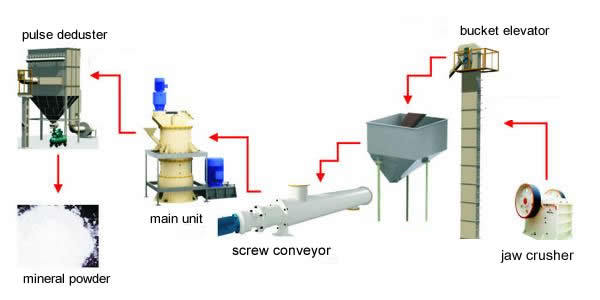 If the raw limestone is small enough and can be directly grinded by grinding mill, it can be grinded directly. The proposed limestone grinding mill is Clirik YGM series high pressure grinding mill (Raymond mill). If you need high fineness, you can choose micro powder mill, which features high capacity, low consumption, high fineness, flexible adjustment and trustworthy security.
Shanghai Clirik Machinery Co.,Ltd is the professional
limestone grinding mill
and crusher manufacturer, devoted to the limestone powder process more than 10 years.Clirik can supply Vertical Roller mill,Raymond Mill,Ball Mill,Ultrafine mill,Hammer mill used for limestone grinding. And our company have gotten the ISO9001:2008, and the HGM limestone
micro powder mill
passed the CE certification. If you are interested in limestone grinding mill and crusher, we are welcoming to your visiting.We have developed different solutions for limestone powder grinding processing,