Raymond mill
is called raymond roller mill or high pressure Raymond mill, high pressure roller mill, is quite suitable for fine grinding of raw ores, gypsum and coals as the grinding equipment. It has been widely used in processing non-metal materials due to its stable performance, high adaption and high cost efficiency since it was first introduced into China more than 20 years ago.
While the machine is running, there may exist various some negative factors in reducing the productivity of the Raymond mill. So, what are they? Here we have the professional technician from Shanghai CLIRIK Machinery Co., Ltd to give an illustration.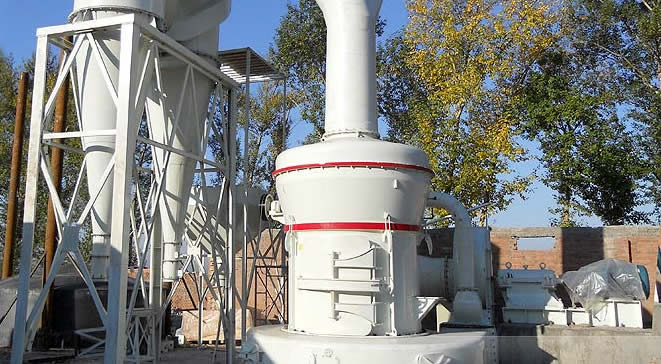 1. The hardness: Generally speaking, a higher hardness means more difficulty grinding raw materials into powder. With the hardness soaring, it is harder to make the production and it may tend to cause an abrasion.
2. The humidity: The Raymond mill is not suitable for the materials with high moisture content. The material with a higher humidity may adhere to the inner chamber or cause a jam during the discharge, which reduces the capacities of Raymond mills.
3. The components: If we need the fine powder in a big proportion of our products, we need the products screening in advance in case of the fact that the fine powder may adhere to the inner chamber of the machine to hamper the conveying.
4. The viscosity: The bigger viscosity entails a bigger anchoring strength, which may reduce the efficiency.
5. The Spare Parts: With the parts of higher wear resistance and better performance, the Raymond mill may have a bigger capacity so that we can get higher-quality products.
The
Raymond mill
is one of the key products of Shanghai CLIRIK Machinery, which can be used to produce the powder with a fineness ranging from 30~425 meshes. And the fineness even can reach 10 meshes with the assistance of some accessories. Our products have good sales and enjoy good reputation worldwide. Welcome all of the friends to contact us for consulting.