As a professional
grinding mill
manufacturer with the top brand, CLIRIK Machinery always keeps up with the advancement of science and technology, aims at the market demands and is very pleased to give you some directions.
When choosing a
grinding mill
equipment manufacturing company, it is advisable to choose a manufacturer with a certain market share. As a business owner, you should know that the development of any enterprise needs the feedbacks from the market to help to improve the equipment and the services. If you already have some money and want to try the cheap equipment, then you can choose those enterprises that are not yet mature. However, as an entrepreneur that just starts, you may require that every penny you invest will return some day, so that you may choose a manufacturer with a certain market share, and although the cost might be high, you can obtain high quality and satisfaction.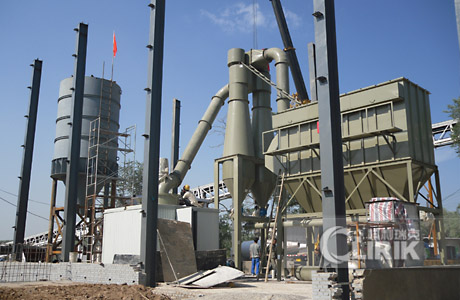 When examining the Grinding equipment of a manufacturer, you must go to the working site of the customers. That the sales personnel introduces to you the equipment is their responsibility, but as a buyer, you must spare no pains to examine the equipment used in the working site and communicate with the customers to know the problems that may have during the using process.
The last but not the least, choose the manufacturing companies that have the ability to undertake the whole production line. Stone production line is not like the other production lines, it should not be broken. If a production line is provided by one manufacturer with powerful strength, the configuration is expected to be optimal, and in addition, the follow-up maintenance will be convenient and cheap.